Bubinga, Bocote and Maple Serving Board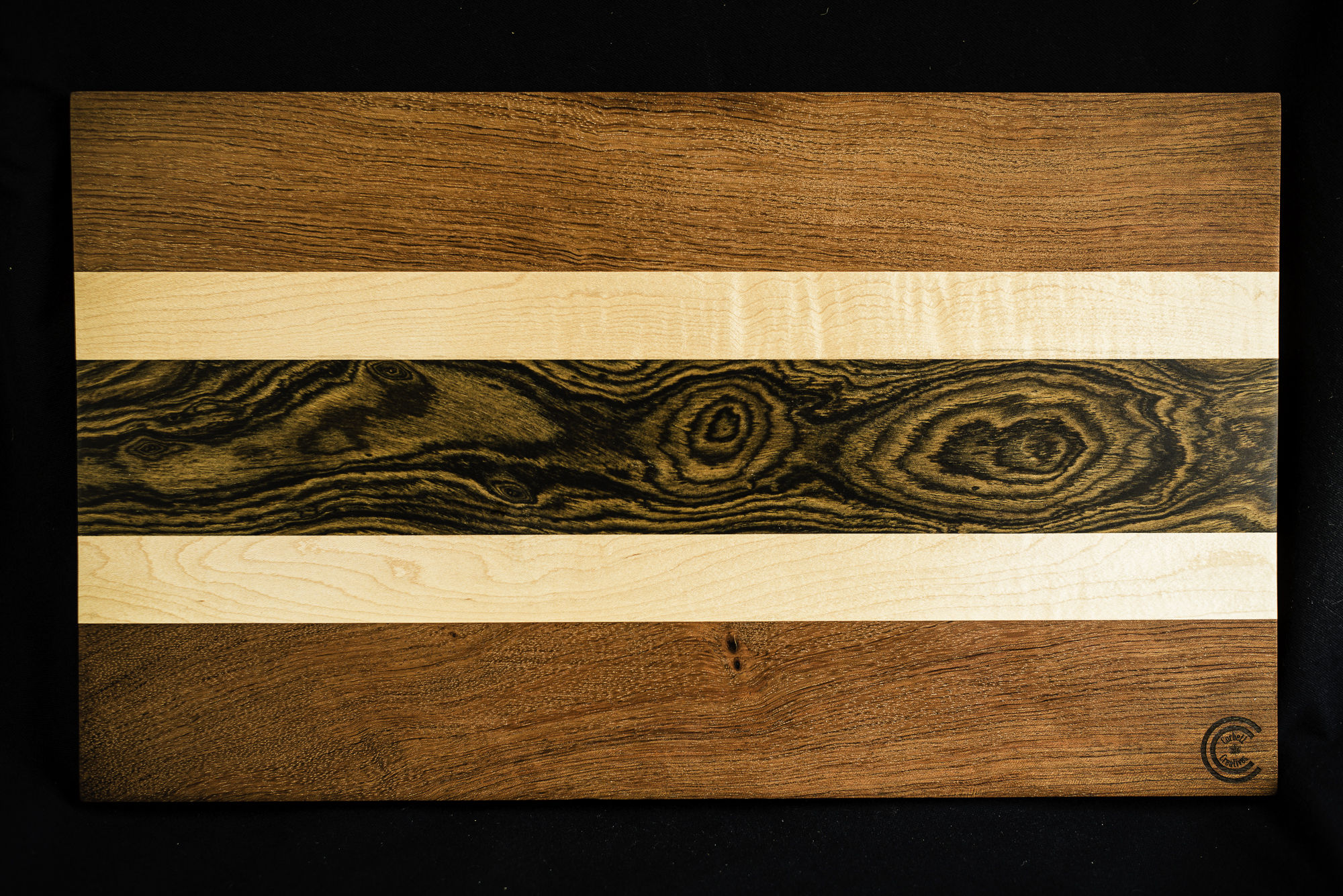 Bubinga, Bocote and Maple Serving Board
Bubinga, Bocote, and Maple serving board, hand rubbed with food-grade oil and wax.
Approximately X x Xx X"
Your handcrafted serving board was built to give you years of enjoyment. Please do not submerge in water or put in the dishwasher or microwave. Wipe clean with a damp cloth and mild soap. When necessary apply a food safe oil or Corbett Creatives own specially crafted board butter to protect the board and help seal out moisture. Please contact us for more information.